Madeira Events News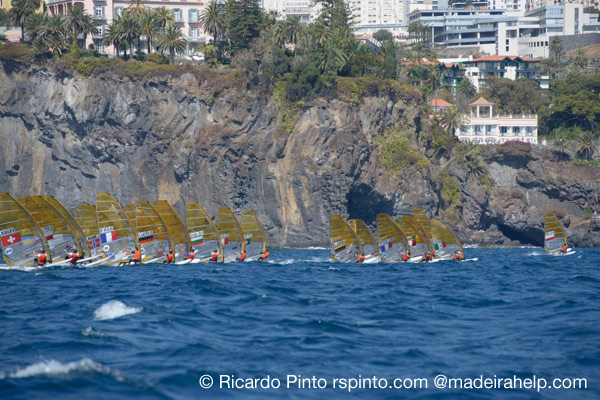 The RSX European Championship is being held in Madeira island from the 23rd February to the 1st of March 2012. So far the windsurfers have sailed a total of 6 regattas in the past 2 days and today, Sunday, is their deserved rest day.
On the first 2 days of the championship the wind has taken some time to arrive to Funchal so the regattas have been postponed for a couple of hours but when it starts to blow it goes between 10 to 16 knots making the boards sailing faster and the race very competitive.
After 6 regattas, so far the provisional Top5 are:
Men
1st - Przemyslaw Miarczynski, from Poland
2nd - Nimrod Mashiah, from Israel
3rd - Byron Kokkalanis, from Greece
4th - Toni Wilhelm, from Germany
5th - Piotr Myszka, from Poland
Women
1st - Marina Alabau, from Spain
2nd - Tuuli Petaja, from Finland
3rd - Maayan Davidovich, from Israel
4th - Blanca Manchon Dominguez, from Spain
5th - Olha Maslivets, from Ukraine
There are still 10 regattas to sail on the next 4 days of competition. Hopefully the sun will continue to shine and the wind will continue to blow, even if it arrives a bit late...