Madeira Events News
Another edition of Madeira Wine Rally is speeding on the 5th, 6th and 7th of August 2010.
Madeira Island is already filled by colorful and noisy cars which will compete on the IRC (Intercontinental Rally Challenge) through the narrow and twisty roads of Madeira, surrounded by hundreds of people.
Madeira Wine rally 2010 counts with 46 competitors and its general program will be:
Thursday, 5th August 2010
Shakedown - Agua da Pena, from 09:00 to 13:00
Leg one, part one
Avenida Arriaga & Avenida do Mar, Funchal at 17:00
Friday, 6th August 2010
Leg one, part two
Santo da Serra & Serra d'Água from 9:00 to 13:30
Boaventura, Santana & Referta from 13:40 to 19:00
Saturday, 7th August 2010
Leg two
Paúl da Serra, Ponta do Pargo, São Vicente & Chão da Lagoa (Ecological Park of Funchal) from 8:30 to 11:30 and again from 13:00 to 16:30
Finish at Funchal at 17:00
Now, for those who do not like to watch the rally we advise you to ask at your hotel reception which roads are closed on that day and drive very carefully as local drivers like to speed a bit more during these days.
Useful Information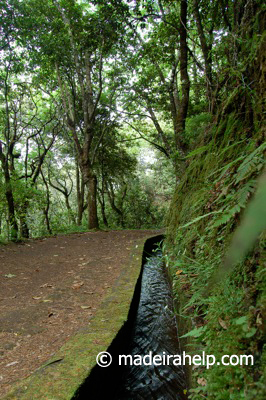 Due to the hard winter Madeira has suffered some of the levada walks and footpaths were damage and so we are here doing an update on the recommended paths (PR) and levadas that are in good and safe conditions for walkers:
PR1 Footpath of Areeiro (Pico do Areeiro - Achada do Teixeira)
PR 1.1 Footpath of Ilha (Achada do Teixeira - Ilha)
PR 1.2 Footpath of Pico Areeiro (Achada do Teixeira - Pico Ruivo)
PR 1.3 Footpath of Encumeada (Pico de Areeiro - Encumeada)
PR5 Footpath of Funduras (Portela - Maroços)
PR 6 Levada of 25 Fontes (Rabaçal - Risco)
PR 8 Footpath of Ponta de São Lourenço
PR 9 Levada of Caldeirão Verde (Queimadas - Caldeirão Verde)
PR 10 Levada of Furado ( Ribeiro Frio - Portela)
PR 11 Levada of Balcões (Ribeiro Frio - Balcões)
PR 13 Footpath of Fanal (Assobiadores - Fanal)
PR 15 Footpath of Ribeira da Janela (Curral Falso - Ribeira da Janela)
PR19 Footpath of Paul do Mar
A path for everyone: Queimadas - Pico das Pedras

In Porto Santo island the follwoing paths are in good and safe conditions:
PR 1 Footpath of Pico Branco and Terra Chã
PR 2 Footpath of Pico do Castelo
PR 3 Footpath of Calhau
Source: Madeira Tourism Board
Last updated: 2nd June 2010

Madeira Culture & Entertainment
Madeira Events News
The 2010 edition of Funchal Jazz Festival which takes place on 8th, 9th and 10th July at Santa Catarina Park, will present one of the best programs ever, considering the ten previous editions.
The presence of Al Di Meola, Esperanza Spalding, Kenny Barron, David Sanchez, Colina Serrano Project, Jane Duboc and the project Vozes 3 (Maria Joao, Maria Viana, Maria Anadon) are a confirmation for another successful festival which attracts an increasingly interested public to the magnificent space of Parque de Santa Catarina.
This year the organization decided to create a special pack that will give access to all 3 days of the Jazz Festival concerts by the price of 30 Euros. This pass can be purchased until July 5th, at the ticket office of Baltazar Dias Municipal Theatre at Avenida Arriaga. Also, in the same place, the one day tickets for Funchal Jazz Festival 2010 are already for sale at 15 Euros.

Porto Santo Photos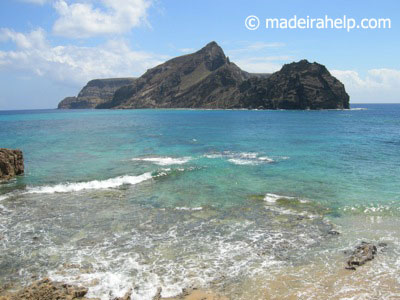 Porto Santo is already appealing with its crystal waters and peaceful atmosphere! This month with the popular festivities of São João (Saint John), Porto Santo's patron, the island's roads will become colourful and with more animation than usual. From the 23rd to the 27th June 2010 Saint John's celebrations will mix tradition with cultural, social and sportive events. Try it and you will enjoy it for sure!