Useful Information
Due to the recent forest fires and still due to the February floods some of the recommended footpaths and levada walks in Madeira Island are closed to public:
PR 7 Levada do Moinho (Ribeira da Cruz - Lamaceiros)
PR 12 Caminho/Footpath Real da Encumeada (Boca da corrida - Encumeada);
PR 14 Levada dos Cedros (Fanal - Curral Falso);
PR 17 Caminho/Footpath do Pináculo e Folhadal (Lombo do Mouro - Caramujo - Folhadal - Encumeada)
PR 18 Levada do Rei (Queimadas - Ribeiro Bontto)
PR 1 Vereda/Footpath do Areeiro (Pico do Areeiro - Achada do Teixeira)
PR 1.l Vereda/Footpath da llha (Achada do Teixeira - Ilha)
PR 1.2 Vereda/Footpath do Pico Ruivo (Achada do Teixeira - Pico Ruivo)
PR 1.3 Vereda/Footpath da Encumeada (Pico Ruivo - Encumeada)
PR 2 Vereda/Footpath do Urzal (Curral das Freiras - Boaventura)
PR 11 Vereda/Footpath dos Balcões (Ribeiro - Balcões)
PR 3 Vereda/Footpath do Burro (Pico do Areeiro - Ribeira das Cales)
PR 3.1 Caminho/Footpath Real do Monte (Ribeira das Cales - Monte)
PR 4 Levada do Barreiro (Poço da Neve - Casa do Barreiro)
The road between Poiso and Pico do Areeiro will be closed until the 10th September 2010 for cleaning works.
Though Madeira still have several levada walks and footpaths to offer to trekking lovers and these are the paths and levadas which are in good conditions:
PR 5 Vereda das Funduras (Portela - Maroços)
PR 6 Levada das 25 Fontes (Rabaçal - 25 Fontes)
PR 6.1 Levada do Risco (Rabaçal - Risco)
PR 8 Vereda da Ponta de S. Lourenço
PR 13 Vereda do Fanal (Assobiadores - Fanal)
PR 15 Vereda da Ribeira da Janela (Curral Falso - Ribeira da Janela)
PR 19 Vereda do Paúl do Mar
P A path for everyine (Queimadas - Pico das Pedras)
In Porto Santo island all paths are open and in good conditions.
Source: Madeira tourism board and Madeira Civil Defense
Updated in: 5th September 2010
Madeira Flora
Madeira Island is much poorer and it can get even more due to the fires that destroyed already 10% of the island area and are still burning, now in the Laurel Forest.
The fires that started on the 13th of August 2010 and which burnt all the west central mountainous massif, including Pico do Areeiro, Pico Ruivo, Achada do Teixeira, Pico Grande, Eira do Serrado and much more mountains and sites which were the delights of many tourists that visit Madeira, have endangered many endemic species of fauna & flora.
Regarding Madeira fauna, the most affected was Zino's petrels Pterodroma madeira, an endemic seabird who nest on the highest mountains of Madeira and who lost all this year's chicks and some adults as their nests were all burnt.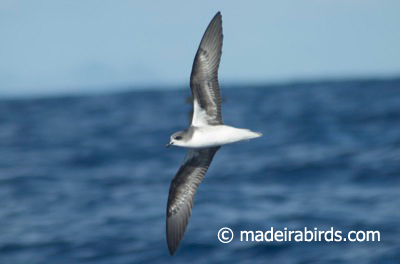 As for Madeira flora, the biggest colony of Madeira Mountain-ash Sorbus maderensis, another endemism of Madeira, which was settled along side the road to Pico do Areeiro has also burnt and now there is fewer than 6 specimens in the wild.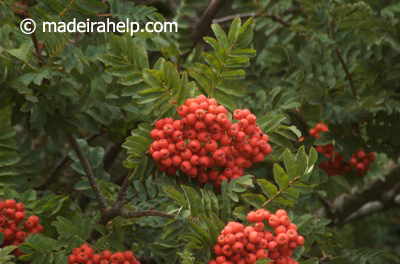 Pico do Areeiro was a place where many endemic species of flora were regenerating after cattle was forbidden up there and now, species like Madeira Heather Erica maderensis, Madeira Saxifraga Saxifraga maderensis or Madeira Thrift Armeria maderensis, between others are threatened to extinction as this was their main habitat.
We are mourning for Madeira species!
Madeira Events News
Useful Information
After February 2010 floods now Madeira is being fustier by fires... It all started on the 13th of August at 3:00 am in the exotic forests of pines, eucalyptus and acacias but with the strong winds it spread for areas that had been reforested in the last 10 years with native forest...
Houses were threatened all the time but fortunately lives and homes have been saved. We only have to regret some cattle which was lost on these fires.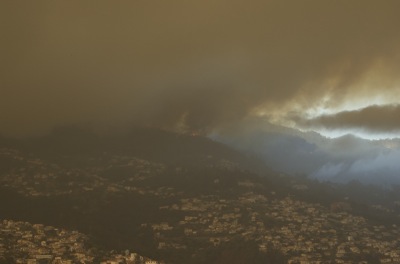 Most of these fires are facing south so Funchal has been covered by a big smoke and ash cloud. Authorities are asking people not go for the mountains so that the firemen can work properly. If you are visiting Madeira these days, so far the tips of the island (east and west) are safe and easy to reach so take the next 2 or 3 days to go there and avoid any danger. Other places where it is safe to visit are Porto Moniz, São Vicente, Ponta Delgada with a big festivity today (14th August 2010), Santana coast and Machico.
Laurel Forest is safe as it is a very humid forest and not easy to burn but it is better to avoid it these days as it can be a passage for firemen to go combat fires.
No go places on the next 2 or 3 days: Camacha, Pico do Areeiro, Pico Ruivo, Curral das Freiras, Eira do Serrado, Monte, Ecological Park of Funchal, Terreiro da Luta... Mostly, do not go to the mountains as winds are blowing at 90km/hour.
Madeira Traditions
In summer Madeira is always in festivity as there is often a parish celebrating its patron with a popular festivity known by "arraial" anywhere around the island. A typical Madeira arraial is always full of color and music with streets decorated with plastic flowers on the top and stoles to sell wine, "espetada", bolo do caco, sweets and candies.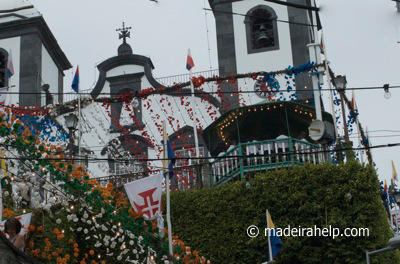 One of the biggest "arraiais" in Madeira is the one on the eve of the 15th of August - the day of Nossa Senhora do Monte. As the name says, this popular and traditional festivity is held in Monte and every year it attracts thousands of people.
Despite all religious celebrations with processions and pilgrimages there is a whole environment of joyous feast on the surrounding roads of the church.
If you are thinking to visit Monte on Saturday evening enjoy the promotion on the cable car and do not worry about parking the car up there. On Saturday, the 14th of August 2010, from 6:00pm to 1:30am a return ride on the cable car to Monte will only cost you 7 euros with children between 7 and 14 years old paying only 50% of that price.
Madeira Spas
Quintinha São João is a small five star hotel close to Funchal center but on a quiet residencial area. This charming place with its magnificent gardens offers fantastic SPA treatments not only to its guests but also to anyone willing to take a morning or afternoon off to relax.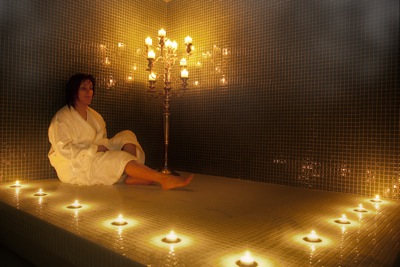 Quintinha SPA offers a range of treatments for your body and mind as:
Peelings

Green tea
Hibiscus flowers
Orange

Wraps

Cocoa
Sugarcane Honey & Muscovado Sugar
Black mud from Britain
Modulation with Algae and Green Tea
Thermo-Active Slimming Mask
Anti-Cellulite Lipo-Easy
Ocean Force

Massages

Therapeutic
Whelks and Shells
Hot Stones
Zen
Ayurveda
Chromotherapy
Reaffirming/Tonifying Massage
Anti-Cellulite/Reducer Massage
Manual Lymphatic Drainage
Sportive or Swedish Massage

Water

Vichy Shower
Tropical Shower
Jacuzzi
Swiss Shower
Hammam
We listed just some of the SPA treatments here but you may always check it on the hotel website, see the descriptions of each treatment and choose the one for you!
Remember you should always book your SPA treatment in advance!