In August, during the day, the air temperature is about 24.6 Celsius and at night it drops to approximately 19.6 Celsius. In this month occurs the peak of sun hours of the year, around 8.4. There must be at least 3 rainy day and the seawater temperature is about 24 Celsius.
Which clothes should I take?
August is the summer edge, when temperature and humidity are highest, so be prepared to sweat and loose some calories. Fresh clothes are advisable but always bring a coat or a sweater along for nights or higher places.
Recommended things to do...

Number of rainy days in August during the last 5 years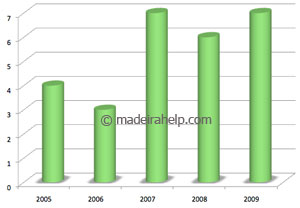 Data collected on the Southeast Coast of Madeira Island
Maximum and minimum temperatures in August during the last 5 years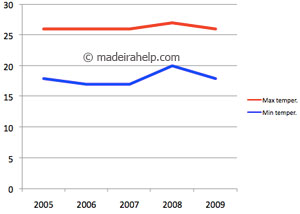 Data collected on the Southeast Coast of Madeira Island
Daily mean temperature in August for the last 3 years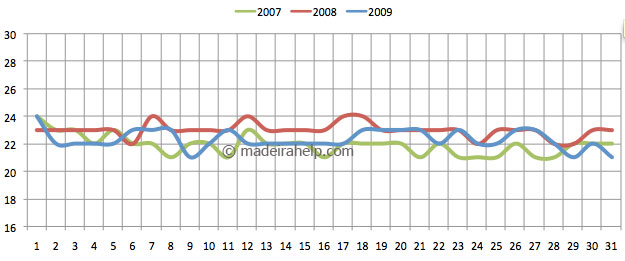 Data collected on the Southeast Coast of Madeira Island
Weather by month
January
,
February
,
March
,
April
,
May
,
June
,
July
,
August
,
September
,
October
,
November
,
December