Madeira Culture & Entertainment
Madeira Events News
Madeira Night Life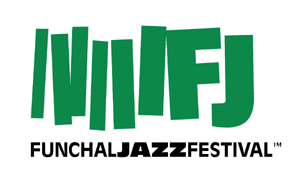 On the 4th, 5th and 6th of July 2013 Madeira is hosting the 14th edition of Funchal Jazz Festival. Year after year this jazz festival is gaining quality and it makes more difficult to choose the performers for the coming festival... But Funchal Jazz Organisation has overcome the challenges and always surprise us with great names of the Jazz world. And 2013 is no different! This year the central garden of Santa Catarina Park, in Funchal, will be the stage for the legendary Chick Corea & The Vigil.
Chick Corea is a versatile musician, covering areas as symphonic music or children's songs and has won 18 Grammy in 50 years of an intensive career. The remain program with the other performers is being finalized and will be published soon.
So, if you do like Jazz, book your holiday in Madeira for the first week of July and ally a relaxing holiday with three fantastic Jazz evenings!
Madeira Culture & Entertainment
Madeira Events News
Madeira Night Life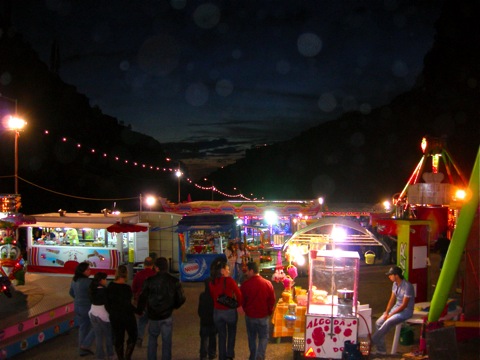 In Madeira Christmas season always demands for an amusement park. For many years these entertainment machinery was installed in Funchal Old Town but a few years ago it had to change its location and since then it has been travelling through the South of Madeira every year.
This year and for the first time the Giga Park amusement's park is in Ponta do Sol and hold several activities as an aquatic circus show, electric trolleys, carousel, raffle and other games exhibitions, the haunted house, the mirror's house, bars, restaurants and kiosks of candyfloss, fritters and popcorns between other more radical amusements for people with very healthy hearts and strong stomachs.
Until the 11th of January 2010 this park will be open everyday from 4 pm until late at night. Why not trying it?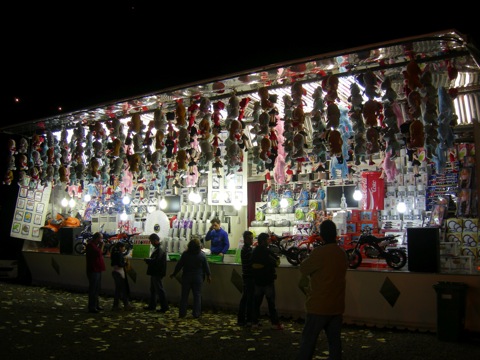 Madeira Traditions
Madeira Night Life
The main event today is the athletics race around Funchal city, popularly called São Silvestre race. This is the oldest San Sylvester race in Portugal and one of the oldest in Europe with 49 annual editions already. More than one thousand persons take part on the biggest sport event in Madeira and thousands more go to watch and give support to participants. This race is divided into 3 different courses for different groups:
At 7,45 pm - Race for youngsters until 15 years old
At 8 pm - March for Health - march for persons between 0 and 100 years old
At 9 pm - San Sylvester Race - athletics competition with 6000 meters distance for persons with or older than 16 years old.
Other matter which is taken care as last minute on this day is where to go for New Year's celebrations... If you are coming to Madeira and still do not know where you will see the fireworks, contact Madeira Wind Birds as they still have few places available.
Madeira Culture & Entertainment
Madeira Night Life
Funchal Jazz 2007 will be held on the 5th, 6th and 7th of July in Quinta Magnólia gardens, as in past years. For next year it is already guaranteed the performance of Rosa Passos and her Brazilian sextet, the band of 8 musicians Roomful of Blues and the American saxophonist Rick Margitza which will play with some Madeira musicians.
There are still negotiations to firm but you may be sure that this will be three more fantastic jazz nights in Funchal.
Madeira Culture & Entertainment
Madeira Night Life
Next July Funchal will hold, for the seventh time, its Jazz Festival.
On the 6th, 7th and 8th of July there will be two concerts each day, played by international musicians with different styles and personalities.
The Gardens of Quinta Magnólia, an old but very well preserved Madeira Quinta will be the stage for the following program:
Thursday - 6th July at 9,30 pm
Joana Machado - A Madeira Jazz singer that has recently revealed her self in the national Jazz. She will be presenting her album "CRUde", edited in Januray of 2006 and she will be accompanied by three prestigious Portuguese musicians.
Paquito d'Riviera Quintet – Not only an excellent saxophone and clarinet player but also a very original composer who has his own concept of Jazz – a fusion of rock, jazz, classical and traditional Cuban music.
Friday – 7th July at 9,30 pm
Ivan Lins Group - Ivan Lins is a renowned pianist and vocalist but also one of the best Brazilian composers.
Lonnie Brooks Blues Band - Lonnie Brooks is the inventor of the voodoo blues, a contagious sound and rhythm with lots of energy on it.
Saturday - 8th July at 9,30 pm
Laïka Fatien – A jazz singer with a fantastic voice that lights everything around her.
McCoy Tyner Septet – A true Jazz legend with 80 edited albums and 4 Grammys who is always innovating his music and sounds. He will be presented "The Story of Impulse! Records" together with an exceptional group of musicians.

Photo by: Discantus, Lda