Madeira Events News
Madeira Monuments
Madeira Laurel Forest was candidate to the 7 Nature Wonders of Portugal by São Vicente Mayor and today, the 12th September 2010, on a spectacular show held in Ponta Delgada, in Azores, it was elected the wonder of the Portuguese forests and woodlands.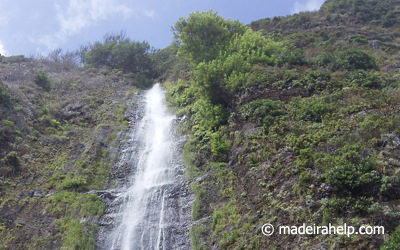 There were 7 categories defined by the Seven Wonders Foundation and following are the winners of each one, constituting the 7 Nature Wonders of Portugal
Non-marine aquatic areas - Lagoa das sete Cidades, São Miguel - Azores
Beaches and Cliffs - Portinho d'Arrábida, Setúbal
Forests and woodlands - Laurissilva (Laurel Forest), Madeira Island
Great Mountains - Pico's volcanic landscape, Pico - Azores
Caves & Caverns - Caves of Mira d'Aire, Leiria
Marine areas - Ria Formosa, Algarve
Protected Areas - Natural Park of Peneda Gerês, Minho
We congratulate Madeira Laurel Forest and are proud of it!
Madeira Monuments
An old geology monument was recently discovered and described to Madeira Island by geology researchers from Madeira University. In Paúl da Serra, many basalt parallelepiped rocks with an average dimension of about 3x1x1 meters are the evidence of the existence of a glacier once.
When global temperatures where lower, between 15 and 18 thousand years ago, these rocks where moved by the melting ice. This is the only explanation for such big rocks to be moved horizontally... This way we now know that Madeira Island had glaciers in its highest plateau Paúl da Serra. This site is now submitted to be declared Madeira's Geological Heritage.
Madeira Monuments
Madeira Photos
This is the first lighthouse built in Madeira. In the beginning it was needed a man to turn it on and off but nowadays it is automatic and works with solar power.
Madeira Flora
Madeira Monuments
Madeira Photos

Madeira Laurel Forest - UNESCO World Natural Heritage
Madeira Monuments
The Madeira wine institute, with the Madeira wine museum inside it, is in a small neoclassic urban palace from the 19th century. The wine museum had its opening in 1984 and since then it shows pictures and machinery used on the vineyards and Madeira wine production. What is best is that the visitants of this museum can taste the different types of Madeira Wine.
The Madeira Wine Institute is located on Rua 5 de Outubro, just behind Funchal's courthouse and its museum is only open on weekdays, from Monday to Friday.