Madeira Events News
Madeira History
Madeira Photos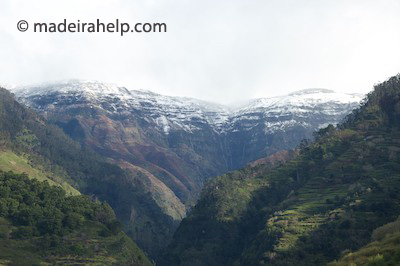 Last Monday, the 14th March 2011, Madeira has registered the coldest temperatures since 1972, with -3ºC in Pico do Areeiro and Bica da Cana (between 1400 and 1800 meters of altitude) and 9ºC in Funchal. In 1972 the sames places recorded even lower temperatures with -4.3ºC and 7ºC respectively.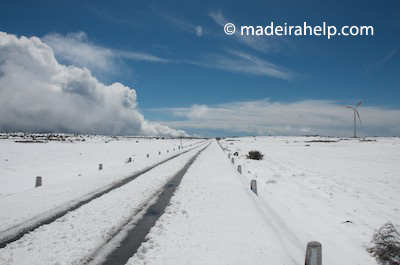 The low temperatures felt from Sunday to Tuesday, a week before the start of the Spring were due to a maritime polar air mass that covered the island. This weather event covered Madeira's peaks with snow and made people in Madeira complain about the cold as the island's homes are not prepared for these temperatures...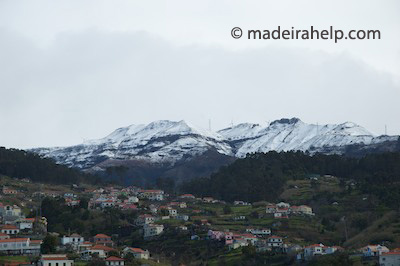 The landscapes in Madeira got whiter than ever which took many people to the peaks to play with snow. Madeira was whiter than ever!


Madeira History
A film that shows Madeira main products and a version of its history...


Madeira History
You may think the title of this article has something to do with Carnival but this story is seriously true!
According to some European scientists who study house mice patterns of genetic diversity, house mice may tell us other history than that written by humans... Here is an excerpt taken from New Scientist magazine about Madeira and its introduced house mice:
"According to the history books, the Madeira archipelago 600 kilometres west of Africa was discovered in 1419 when Portuguese mariners were blown off-course by a storm. In Roman times Pliny and Plutarch wrote about islands that might be Madeira, but there is no definite account of the islands, nor any signs of people, prior to the arrival of the Portuguese. The mice of Madeira Island, however, tell a different and unexpected story.
The mice are not native to the island and must have arrived on European ships. Genetically, they most closely resemble the mice of Portugal. However, some of their DNA has strong similarities to that of mice found in Scandinavia - a strong hint that Viking ships found Madeira long before the Portuguese. "It might have been a temporary occupation, or just a few boats landing for a short period of time," says Jeremy Searle, an evolutionary biologist at the University of York in the UK and an author of the study." (in Beastly tales: Rewriting human history by Bob Holmes, 19 January 2008 - Magazine issue 2639)
So what this article means is that maybe the Portuguese João Gonçalves Zarco, Tristão Vaz Teixeira and Bartolomeu Dias were not the first ones to discover Madeira. House mice are part of human history since we started to store grain, this way if we study their history we might find some new facts to our history.
Madeira mice "populations were more closely related to those of Portugal than to other continental regions, in agreement with the documented human colonization of the island. Such a Portuguese origin contrasts with a study indicating a north European source of the mitochondrial haplotypes present in the Madeira mice. This apparent discrepancy may be resolved if not one but two colonization events took place, an initial north European introduction followed by a later one from Portugal. Asymmetrical reproduction between these mice would have resulted in a maternal north European signature with a nuclear Portuguese genome." (in Heredity (2007) 99, 432–442; doi:10.1038/sj.hdy.6801021; published online 4 July 2007")
So now mices are telling us that Vikings were in Madeira long before Portuguese did though it seems the only marks they left were themselves, mices...
Madeira History


In the Ecological Park of Madeira, more precisely near Areeiro Peak, there is a deep cistern covered by a cement igloo which was constructed by a British family to keep the snow that fell on the mountain and turn it into ice. By that time the ice would come from up there at the back of a strong man walking all the way down to Funchal... Now imagine someone wanting a Madeira Wine on the rocks as it is fashion now!
From here, when clouds are not low, one can admire Funchal city spying through the valley and touching the blue sea that contrasts with the green mountains.
Madeira History
Madeira Traditions


Today, the 9th of October, is the official day of Senhor do Milagres in Machico, though the most important day was on the eve with a night procession where thousands of persons take part. On this religious parade the public lights are turned off and people illuminate the streets of Machico with their long candles and torches, making the ambient even more religious.
This celebration remembers the inundation occurred on the 9th of October of 1803 which destroyed the Bom Jesus Chapel where the "Good Jesus" statue was. This statue was pushed into the sea by the furious waters and three days later was miraculously found by an American ship which return it later to Funchal Cathedral. Only on the 15th of April of 1813, when the former chapel was rebuilt, this statue was brought back to Machico and, as local people pray, on the moment that the boat which was bringing the statue from Funchal entered Machico bay the bells started to play without anybody touching them. This was the miracle that made both the image as the chapel rebaptized as Senhor do Milagres (Jesus of Miracles).